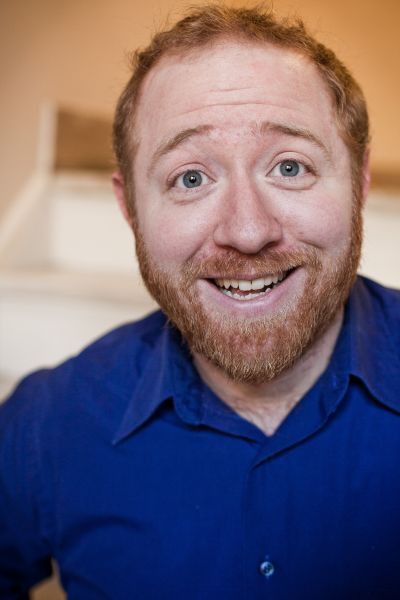 Sam Platizky is an award winning, SAG-AFTRA eligible actor, writer, and producer. Sam started acting in 1997 in a Community Theatre production of "Oliver!" Since then, he hasn't stopped. He studied theatre under Shia Saltzman in High School, and then continued his theatrical education first at Rutgers University in New Brunswick, and later at New Jersey City University under the direction of Anderson Johnson, Dominic Buccafusco, and Adria Firestone. Since then, Sam has gone on to appear in Off Broadway & Off-Off Broadway plays and independent films.
His NYC Theatre credits include: "Something Wicked," "American Games," "The Funeral Director's Wife," and "The Lord of the Flies."
In 2010, Sam founded Narrow Bridge Films to produce films, short films, and webseries including: Blaming George Romero, Red Scare, Toilet Prayers, Blackout, Tell Me Something Good, Lost and Found, Devil You Know, Rex Steel and the PC Officer, Cabin of Errors, and Yellow Scare.
Updates

On Friday, May 18th, the Platizky Brothers attended the Hoboken IFF Opening Gala in Greenwood Lake, NY. On Saturday, May 19th, "Yellow Scare" made its festival debut at the festival to plenty of laughs.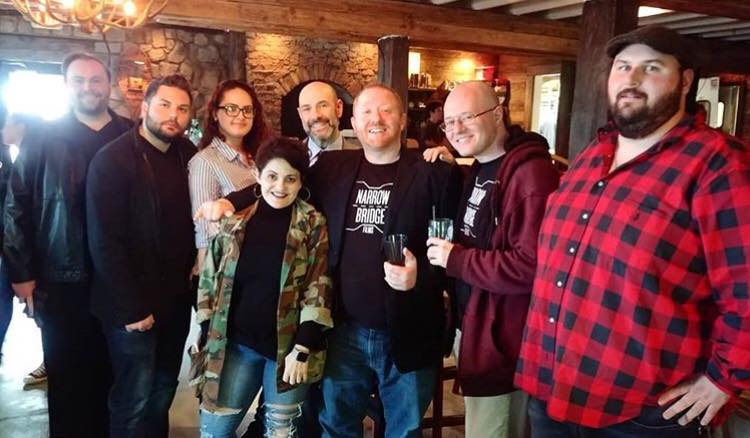 From left to right: Joey Mosca, Dan Gregory, Jayleen Perez, Maglinda Perez,  Eric Parkin, Sam Platizky, Isaac Platizky, William R. Farley.
Sam's 3rd feature length film is now an Official Selection at the 2018 Hoboken IFF, the Auckland IFF, the Gen Con Film Festival, and the Comedy World Network IFF.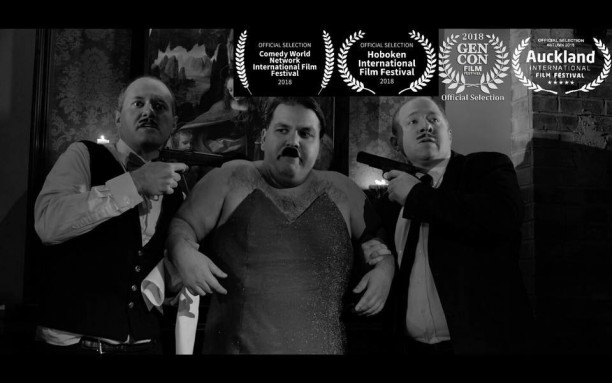 Narrow Bridge Films was featured in the Spring/Summer Issue of Bayonne Life on the Peninsula Magazine.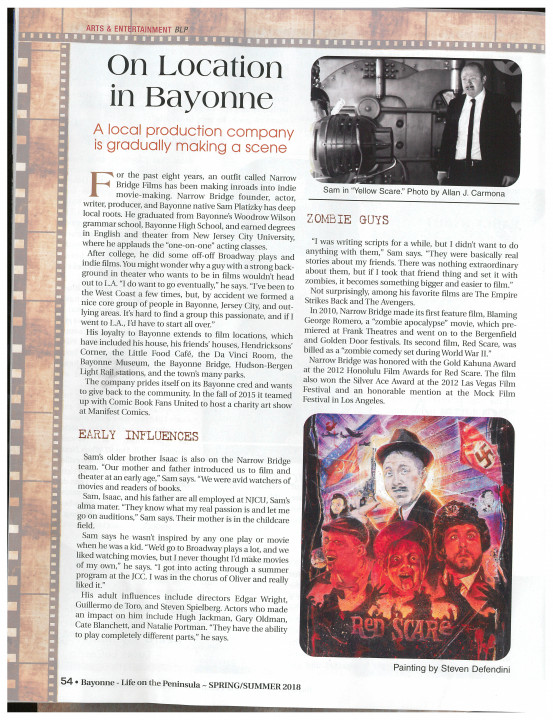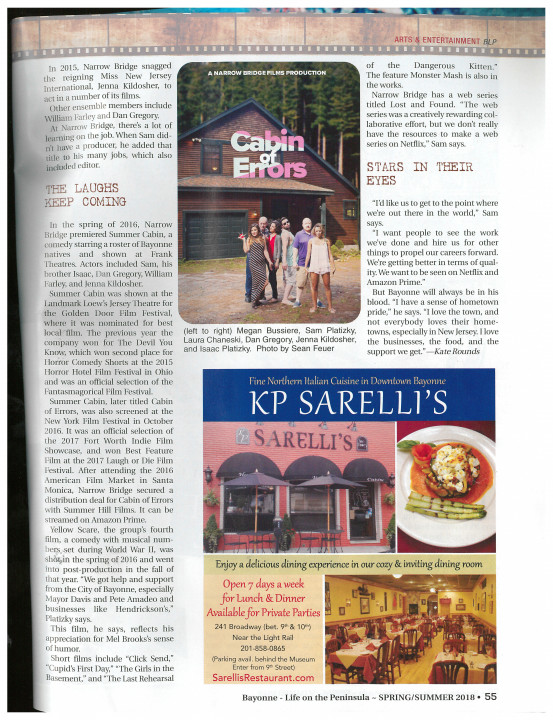 Sam has just finished the 3rd draft of "Off Script,"a rom-com feature film, and is currently co-writing the supernatural murder mystery "Murder on the Southbound" alongside his brother Isaac Platizky.
"In the Blood," a short film that Sam acted in appeared at the Brightside Tavern Short Film on Saturday March 3rd in the 6:15pm Horror Set. It was also nominated for "Best Horror Short" and will also be featured at the Hang Onto Your Shorts Short Film Festival on April 22nd in the 2:50pm block.

"Cabin of Errors" is now available to stream for free on Amazon Prime for Prime members, and is also available on Amazon.com, Walmart.com, BestBuy.com, Target.com, BarnesAndNoble.com, XBox, Google Play, and soon: ITunes.

In January of 2018, Sam appeared in the short film "The Last Rehearsal of the Dangerous Kitten, which is currently in post-production.
In 2018, Sam joined the Brazen Giant Ensemble, created by actors/filmmakers Bill Sorvino & Christian Keiber.
"Yellow Scare" (Narrow Bridge Films' 4th Feature Length Film - Written/Produced/and Starring Sam) is finished and has been submitted to multiple film festivals throughout the world.